Expertise and Insight to Help You Target Right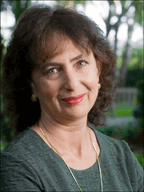 Marketers are delighted when an email or direct mail campaign hits the bull's eye—when the right message reaches the right audience and yields that highly prized "robust" response. But so many variables can steer a campaign off-target. And, among them, one of the most critical is the list. There's no getting around it—the right list can make all the difference.
At TargetRight Marketing our aim is to keep our B2B, B2C, and non-profit clients' campaigns focused squarely on that bull's eye. We do this by offering five strategic assets that, together, supply our clients with an unbeatable combination of in-depth industry knowledge, a broad range of services, and valuable creative insight:
Expert List Selection/Evaluation
With tens of thousands of lists floating around, finding the right one takes an especially seasoned, talented eye. Which vendors are reputable? Which lists are the most reliable? And, most important, which is the best fit for your campaign? We can help a lot here, offering high-quality:
Opt-in Email Lists
Direct Mail Lists
Telemarketing Lists
International Lists
A Desire to Fully Understand Clients and Their Needs
Part of how we help is making the effort to learn about you and what you want to accomplish in your campaign.
A Wide Range of Services
As we've evolved, we've introduced more services to meet a variety of client needs. Check them out on the left-hand column!
Partnerships with Other Direct Marketing Experts
When you need expertise in other areas, we partner with proven specialists from creative services agencies to telemarketing companies.
Imaginative Thinking
Because we know about lists, learn about you, offer many services, and can partner on a dime with great people, we're always connecting—people, ideas, strategies. Often, these connections pay off big time for clients.
Founded by Denise Greenberg, a 20-year marketing veteran, TargetRight Marketing has hit the bull's eye for dozens of B2B and B2C companies, not-for-profit organizations, and agencies. Just a few include: Washington Speaker's Bureau, Trend Micro, Nominum, McAfee, WebEx, Sun Microsystems, Hewlett-Packard, Lexis-Nexis, Loomis Group, Gyro San Francisco, ROAM Adventure Travel
To see how we can help you hit the bull's eye, call us at
415-864-0279.